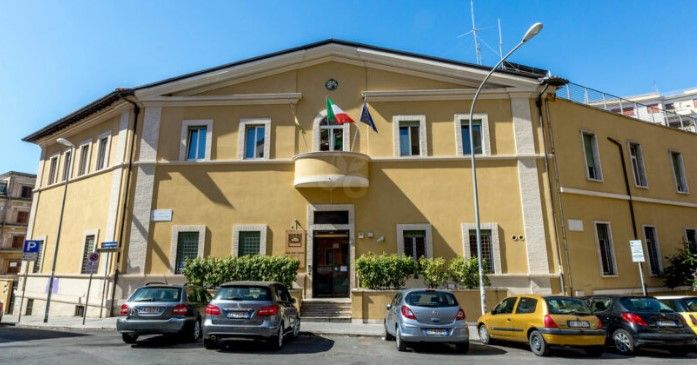 Roma Scout Center, Largo dello Scautismo 1, 00162 ROME
WOC 2023 will be held at the Roma Scout Center on Largo dello Scautismo 1 (corner of Via Sant'Ippolito and Via Adalberto).
The venue is very close to the Piazza Bologna and Tiburtina metro stations (both on the Metro B line) and the Tiburtina train station.
The Open Day tournament (XOT WOC on November 1st) is at a different venue but both are very close to each other (400m).
HOW TO REACH THE WOC VENUE:
from Fiumicino Airport (the main international airport in Rome which is also known as "Leonardo da Vinci Airport") you can take the train to Tiburtina station (48 minutes) and then it's a 600m walk to the WOC venue. There are 2 trains to reach Rome from the Fiumicino train station, and the one you need to take for Tiburtina is the FL1 regional line train, with departures every 15 minutes on working days and every 30 minutes on weekends and holidays (the ticket price should be 8€ and you can buy tickets at the Fiumicino train station). The other train is the "Leonardo Express" which is a direct non-stop line to Termini station which is more expensive and does not stop at Tiburtina but is very convenient if you want to first reach the center of Rome (see the 3rd point "from Termini station"). Catching a taxi from Fiumicino airport to the WOC venue would cost you around 60€. Link to transport options for Fiumicino Airport.
from Termini station you can take the B line Metro to Piazza Bologna (simply called "Bologna" on the metro map) and then walk 400m to the WOC venue. The B line splits into two lines after Bologna (the main B line that ends in Rebibbia and B1 that ends in Jonio) but since you will get off at Bologna, you only need to make sure the metro train indicates the right direction (either "Rebibbia" or "Jonio", if it indicates "Laurentina" you need to walk to the other side of the station to go in the opposite direction).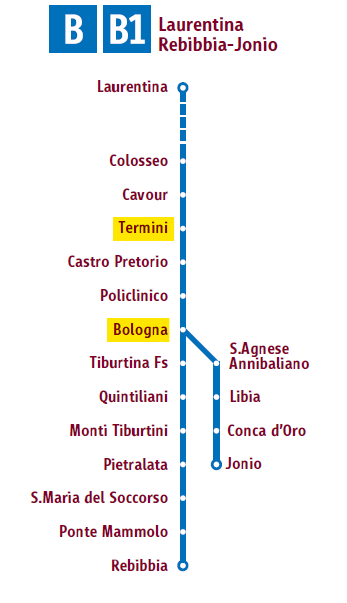 ACCOMODATION NEAR THE WOC VENUE :
The WOC venue Roma Scout Center offers three different types of rooms (dorms, private rooms, "mini-suites").
The area around Piazza Bologna and Piazzale delle Provincie is full of hotels and B&Bs, you should have a look at airBnB because there are many nice apartments to rent in the area and they are often cheaper than hotels.